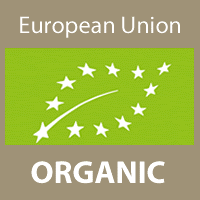 60% Grenache, 30% Carignan, 10% Syrah
Recommended by Crytl Faye Horton, Wine Director at Del Frisco's NYC Steak House. 
"When I first poured it I could not help but note the almost fluorescent purple hints that danced vibrantly on the sides of the glass.
This had all of the classic earmarks of a cotes du rhone and once I stuck my nose in the glass I was met with a… forgive me… noseful of even more confirmations. It was what I fondly think of when encountering a CDR- which is a fruit basket.
There were black fruits and blue fruits and a handful of red fruits- there was a hint of crisp freshness- a crunchiness that made my mouth water- there were spicy notes and a bit of candied apple and cotton candy. It was true to form- Domaine Le Garrigon 2019 CDR- The palate was everything I expected it to be- it was bright, juicy, fruit forward and balanced- but it also had weight and complexity that certainly belies an incredibly value friendly wine.
I found this wine had an elegance and long finish especially from a region already known and heralded for its reasonably priced offerings. Well done and well received. I would drink this any day with a wild mushroom risotto, or a lightly seasoned leg of lamb. My mouth is already watering thinking about it…" 
Domaine le Garrigon
Domaine Le Garrigon is a family estate, the grandfather started wine-making in Tulette (Drôme provençale) in 1919. Today, Garrigon Domain spreads over 200 acres (80 hectares) from Tulette to Visan.
They produce AOC, Côtes du Rhône as well as Rhône villages wines. The Mediterranean climate, marked by mistral, and the soil nature, clayed-calcareous or clayey-silt laden, with pebbly Rhône traces, are favorable to rich and heavy wine growing.
The vineyards planted with Grenache, Syrah, Mourvedre and Carignan, have been cultivated organically since 1997, without any yeast or enzyme, animal product, weed-killer, pesticide, thus respecting both nature and human beings.